Home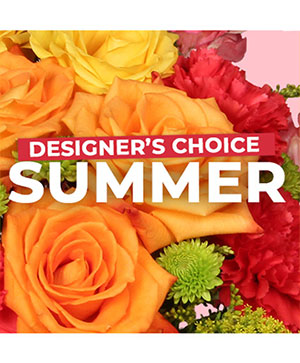 Summer Flowers
Designer's Choice
Summer is the time for fresh flowers! Bring that sunny outdoor feeling indoors with our Designer's Choice Summer Flower Arrangement. We'll create something that will have you celebrating the beauty of the brightest season of all! A colorful bouquet is exactly what you need to warm up your summer home.
More Info
Fumi's Floral Shoppe
Kern Park Flower Shop is one of Portland's longest running family-owned businesses. Enjoy this short film, "Fumi's Floral Shoppe," which is the story of five generations of a family who have played their part in running this Portland institution, which began in 1915 – this year marking the 104th anniversary. Integral to the story is 97-year-old Fumi Itami, a woman of Japanese descent and head of the family, who has seen the business through many changes and challenges, perhaps the most significant being the forced placement of Japanese-Americans into internment camps during WWII.